Leadership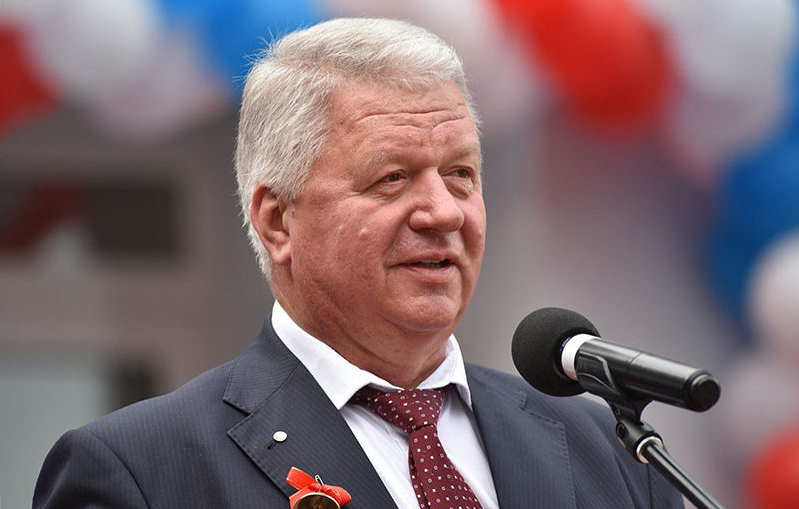 Michail Shmakov
FNPR President
Mikhail Shmakov was born in 1949 in Moscow. After graduating from the Bauman Moscow State Technical University in 1972 he worked at a factory, and then at the Central Research Institute for Hydraulics and Automation where he was elected president of Moscow city branch of the Defence Industry Workers' Union in 1986.
In the early 1990s, Russian trade unions underwent a profound transformation, and Mikhail Shmakov was an active participant in that process: he was elected president of the Moscow City Federation of Trade Unions in 1990, and then president of the Federation of Independent Trade Unions of Russia (FNPR) in 1993. He was subsequently re-elected in 1996, 2001, 2006, 2011, 2015, and 2019.
Mikhail Shmakov led the largest national trade union centre through the hardships of economic reforms, numerous recessions, social calamities, government and employer attacks on workers. He organised a series of mass protests against wage arrears, austerity measures and other anti-worker policies.
Under Mikhail Shmakov's leadership, the FNPR succeeded in preserving the unions' strength and engaging the government and employers in social dialogue. For many years he has coordinated the trade union side of the Russian Trilateral Commission on the Regulation of Social and Labour Relations.
Mikhail Shmakov has played a prominent role in the international trade union movement as long-term president of the General Confederation of Trade Unions and president of the ITUC Pan-European Regional Council (2007-2015). He is currently the ITUC-PERC vice-president.
For many years Mikhail Shmakov was a titular member of the ILO Governing Body (1993-2003 and 2010-2017).
Mikhail Shmakov is the author of several books, including "For Decent Work" (2011) and "Our struggle" (2020).